Live Instant Readings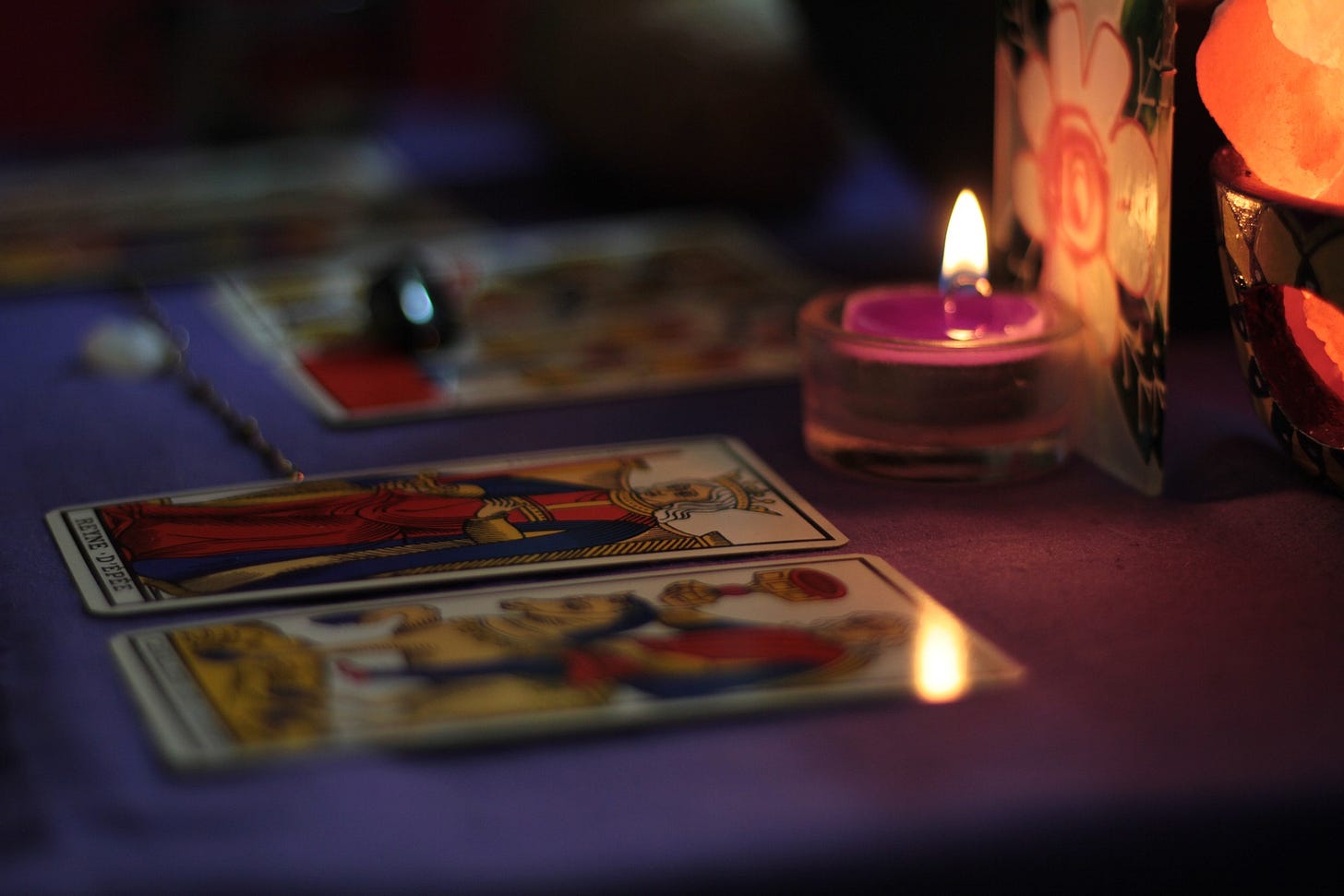 Live readings and Life, love, and relationship advice from two very experienced Advisors and Life Coaches. Your Hosts!
We offer live instant readings to our clients through our Premium.chat. I offer live chat, live phone, and live video readings, and my wife offers both live phone and live chat services. If you have any questions you can contact us.
By phone: (540) 300 - 2711
By email: hawkmoonvisions@gmail.com
Matt Buchanan
Professional Intuitive & Cert. Life Coach,
Available 24/7

Live chat, phone, & video
---
Gina Buchanan
Intuitive empath & Cert. Life Coach
Available 7 am - 8 pm EST

Live phone & chat
---
Support Us
Click the image below to buy us a coffee on Ko-fi:
Testimonials
"He always brings such kindness and wisdom into his readings. He always calms my soul when I connect with him."

--- Linda P.

" Gina is so kind and wise, but she is also straightforward and direct. Talking with her is like talking to an old friend."

--- Doug W.

"What lovely energy Gina has. She connected quickly to my situation and she was honest and supportive. She listens well and gives insight and great advice."

--- Danielle G.

"Matt was insightful and helpful and helped me see something I was blind to for a long time and I am grateful."

--- Ryan D.
Terms & conditions
Advisors are independent agents and are not employees of this website
This service is for entertainment and informational purposes only and no guarantees are implied or stated. Clients must be a minimum of 18 years of age to book, receive, or purchase a reading. Our readings or services are not to be used as a substitute for legal, financial, medical, or psychiatric advice or care. Clients are encouraged to seek a legally licensed medical doctor for health concerns as well as the advice of a licensed professional in the area of legal or financial matters.
We cannot and will not be held legally or personally responsible for your actions or non actions based on the information provided within your sessions. By purchasing and Using our services you are agreeing that you are releasing us from any and all legal liability.
BY PURCHASING ANY OF OUR SERVICES YOU ARE AGREEING TO THESE TERMS AND CONDITIONS.
Copyright 2023: Hawk Moon Visions